Tanzania's only Premium Lager. The beer that inspires confidence to achieve something special.
BRIEF: To resonate with 'up and coming' Tanzanians. Making them believe that there is a local beer that they drink and be proud of, instead of the International brands which are perceived to be more premium.
If we can be a Tanzanian success story, so can you!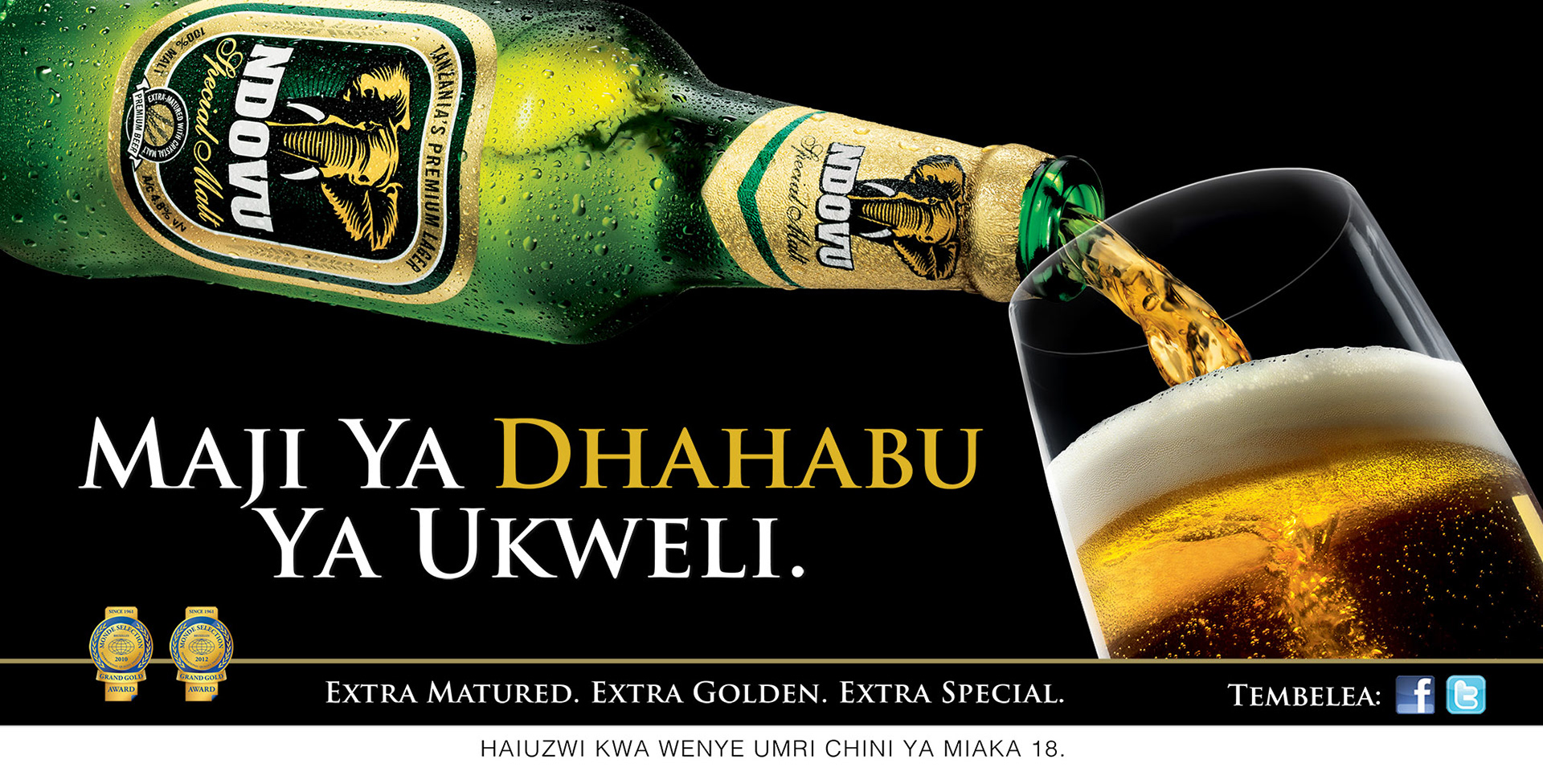 This campaign aimed to highlight the intrinsic qualities of Ndovu Special Malt.

What makes it so special... Take a Closer Look.
We developed a 'first of it's kind' in East Africa print campaign using 3D technology on Billboards. When researching this campaign we realised that many billboard locations around Tanzania were surrounded by bars and clubs, frequented everyday by up and coming individuals. This gave us the opportunity to target, not only people commuting to and from work. but also a captive audience socialising and enjoying drinks after work.
Once the 3D billboards where up, we activated in and around these bars, giving consumer 3D glasses whenever they purchased an Ndovu Special Malt, who could then look up at these massive artworks to get the full effect.
We also designed a newspaper insert with the 3D artwork, and directed readers to bars to get their special glasses to see for themselves. It also included important and relevant information on the brand in Swahili and English (new TVC details, international awards, upcoming events etc).